Blue Black hair color, which is generally preferred by white-skinned people and is a very assertive hair color, can usually be made with a lighter blue tones hair color for brunettes. It is a hair color that stands out. Let's answer your questions in detail, such as who suits the blue hair color, how to do it and who should try this hair color, what should be done against the flow.
Will Blue Black Hair Suit Me?
Blue Black hair color is definitely a hair color that white-skinned and wheat-skinned people can use without hesitation. It is also a difficult color to use and maintain.
Blue-black hair color tone with a lighter blue tone can be preferred by brunettes. However, we recommend that dark-skinned people do not prefer a dark blue-black hair color.
You can show more beautiful, well-groomed, and lively with the hairstyle you will use blue-black hair color, which is a very assertive and remarkable color. Blue-black hair color, which has slight red reflections in it, looks extremely bright and lively when applied on white and wheat skins.
How to Get a Blue Black Hair Color?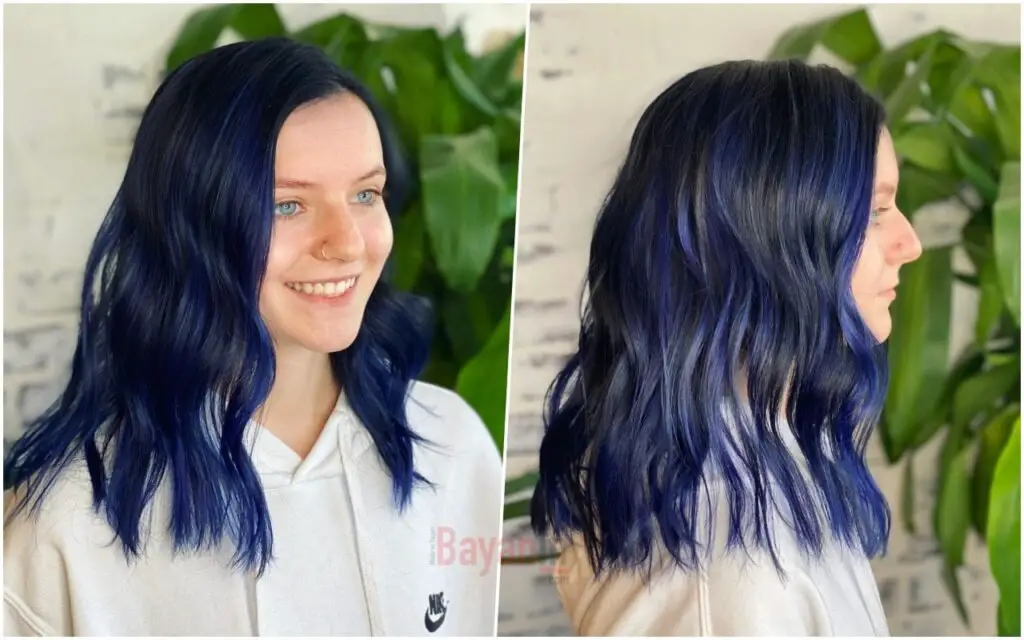 In order to achieve the blue-black hair color you want, make sure that your own hair color is not too dark. Because in very dark hair colors, the blue color cannot fully reveal itself. You can easily achieve the desired blue tone on blonde, auburn, or light auburn-based hair. At home, you can obtain a mixture of blue and black paint from different hair dyes sold on the market and apply it to yourself.
Another thing you should pay attention to before applying to your own hair at home is that you should dye your hair by following the application time in the box. Otherwise, when you keep the dye in your hair for a long time, you can get a darker blue-black hair tone than you expect.
Blue Black Hair Dye
We list the blue and black hair color hair dyes that give the most reliable results from the most preferred brands in the market for you. Do not forget to take care of your hair by using shampoo and conditioner suitable for dyed hair so that your hair dye stays on your hair for a long time and maintains its first-day tone. You can search for the color magical black in different brands.
Revlon Colorsilk Beautiful Color – Natural Blue Black
Garnier Nutrisse Nourishing Color Creme – 22 Intense Blue Black
Adore Semi-Permanent Hair Color – #130 Blue Black
John Frieda Precision Foam Colour – Blue Black 2A
Which is the Best Blue Black Hair Dye?
The most common problem is the bleeding of this color. Therefore, the use of quality paint can reduce the possibility of bleeding.
Considering the user comments, the most preferred and satisfying dye is L'Oréal Paris Feria Multi-Faceted Shimmering Color – 411 Downtown Denim. Most users have preserved their hair color even after many washes.
Apart from this, the use of Koleston and Palette also gives very good results.
Hair Maintenance Hacks to Prolong Hair Color
For those who are looking for a blue hair dye that does not flow, you can use L'Oréal's product, one of our best dye brand recommendations. However, we have a few suggestions for those who have problems with flowing.
After dyeing your hair, you should prefer products for dyed hair instead of normal shampoos. You can preserve the color of your dyed hair more during washing. In this, Olaplex No. You can choose 4 Bond Maintenance Shampoo Protective Shampoo or Love Beauty And Planet Murumuru Butter & Rose Blooming Color Shampoo Protective Care Shampoo as a color protectant.
It is also important to care for dyed hair in case of wear. For example, you can use the Color Wow Color Security Shampoo product.
Blue Black Hair Color Looks
You can easily use this color, which is extremely assertive, in your daily life by collecting your hair or with a ponytail. Apart from that, if you want to get a brighter, lively, and striking appearance in your hair, you can get a cool and very striking color by making your hair in large water waves with a curling iron.
You can use the hair dyes we recommend above for the black hair color that comes out of the mixture of the two colors you see in the sample model pictures.
If you are going to use both colors separately in your hair (like ombre, etc.), then you should only take blue dye and apply it to black.
Now let's see how it looks in different hair cuts and shapes that have applied this color;
Use in Short Hairstyles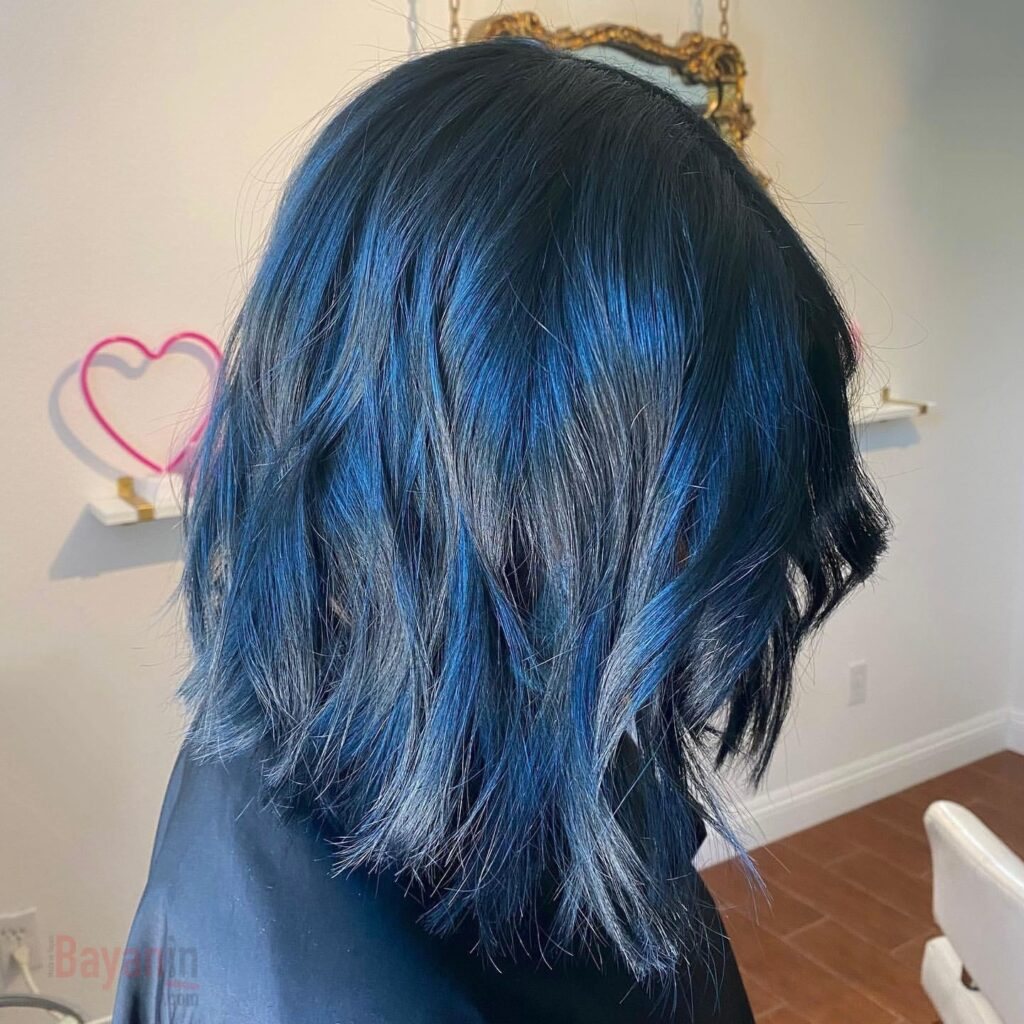 Half Black and Half Blue Hair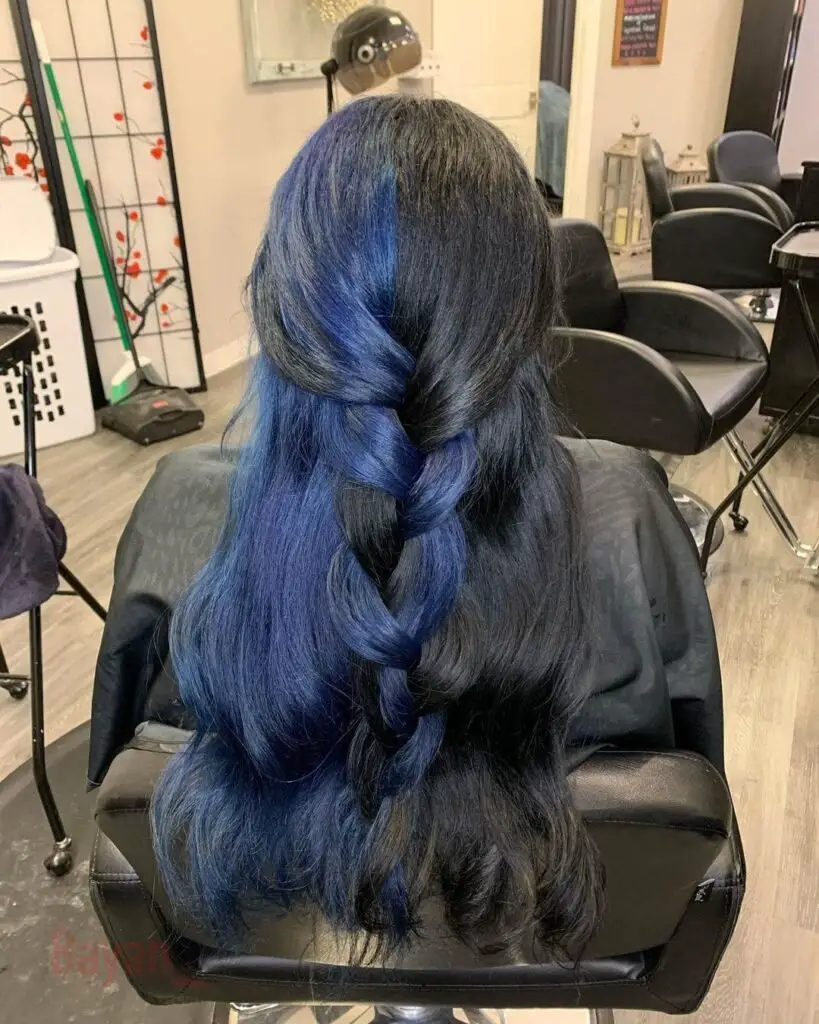 Blue Ombre for Black Hair
Use of Blue Color with Black on Long Hair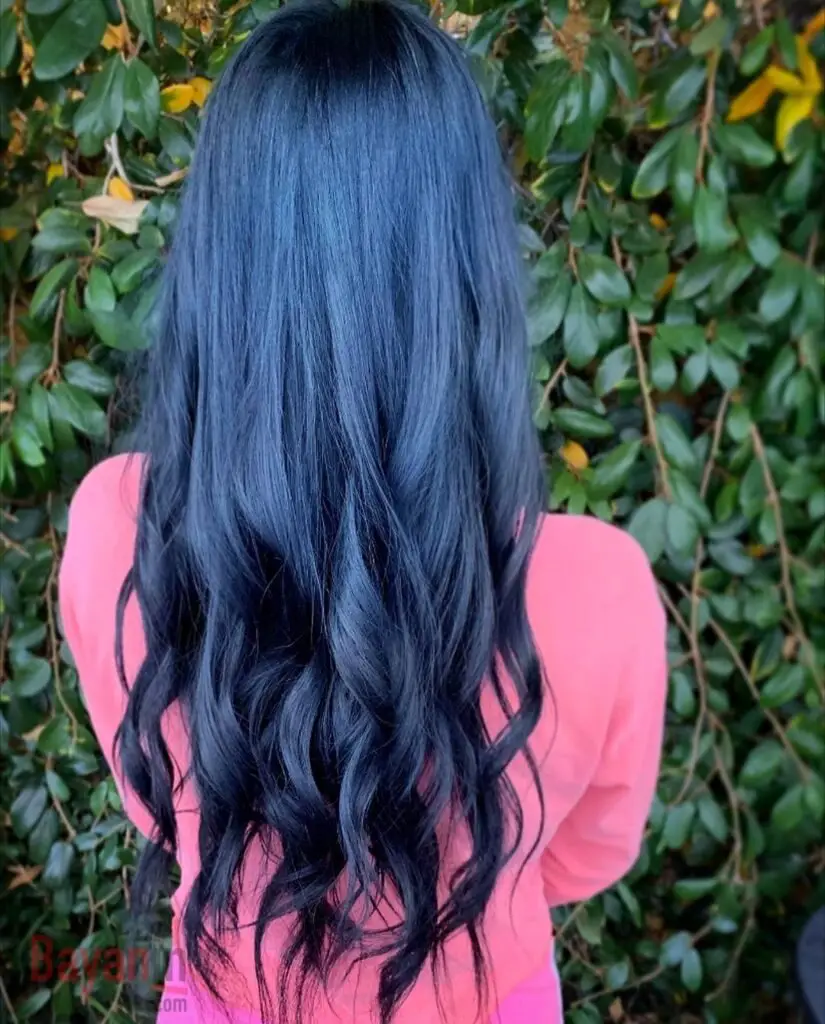 You can use it either as two different color tones or as a black that comes from the bright and striking blue with the paints you will buy and the mixture of the two colors.
Blue Black hair color for brunettes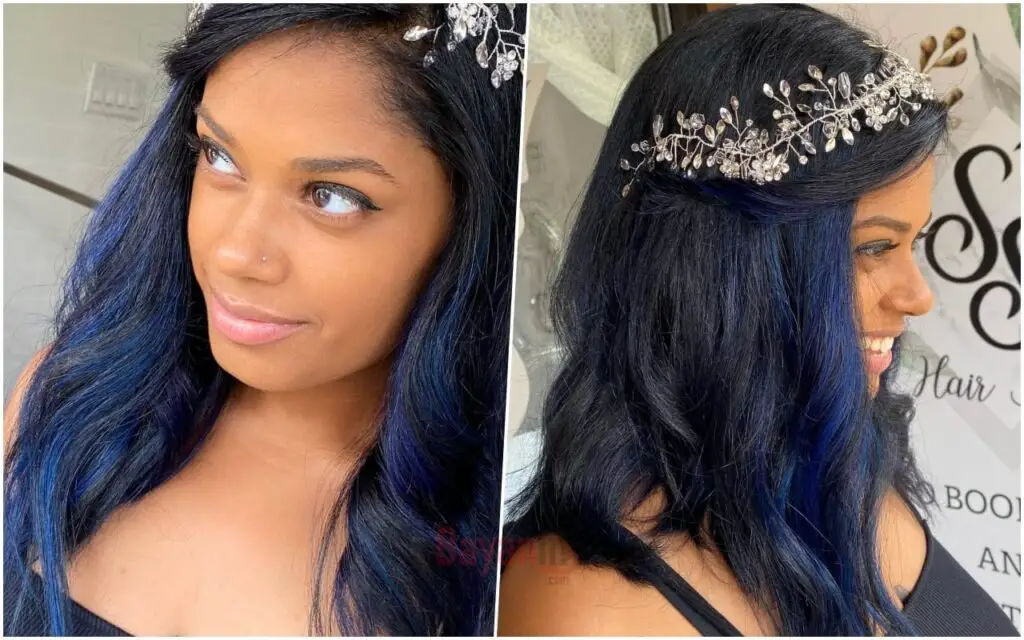 We see that color is used on dark skin. Here, the colors are used separately, but it is not only this use that suits the brunette skin but also the blue and black, which is a mixture of two colors, looks very nice.
Blue Black hair color Bob Cut
Ashy Blue to Black Hair Color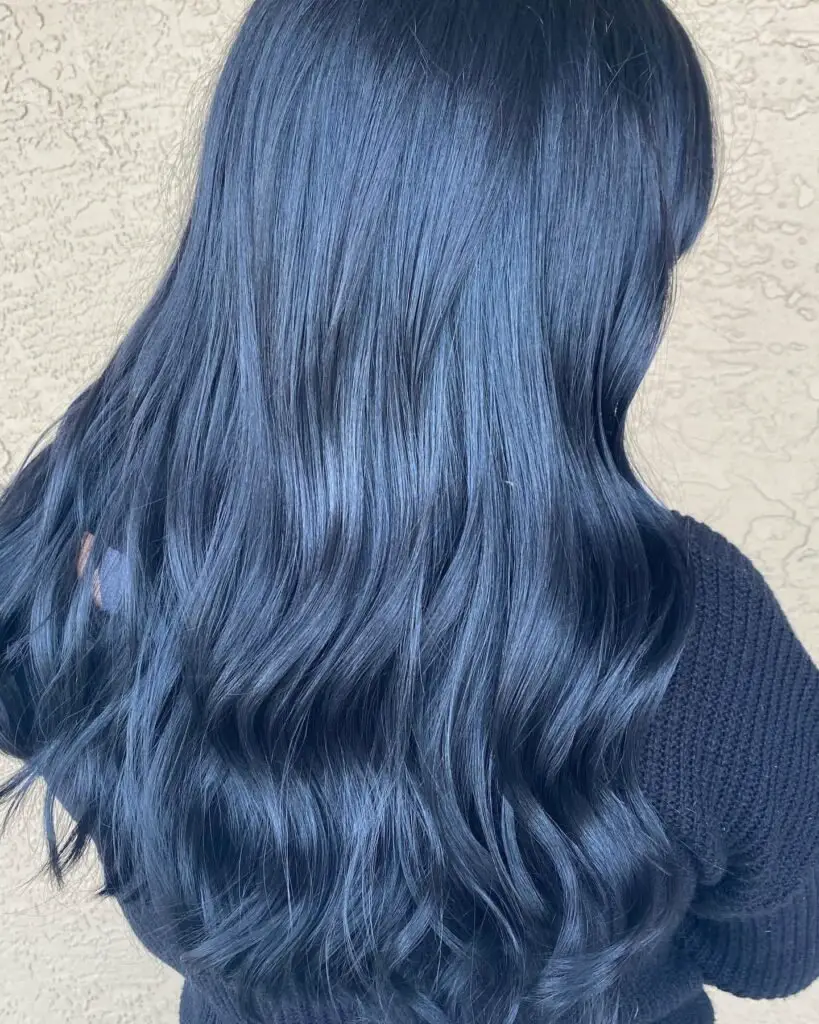 You can also share your hair dye experiences that you apply at home and the tones you like by commenting on our article. You can also send us your questions about the application of this color in the comment section.